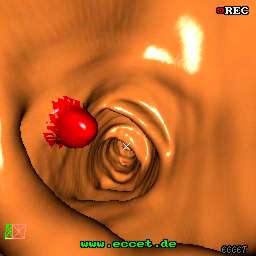 Flash nicht gefunden.
Live-Video nicht möglich.
ColoTux - The virtual coloscopy solution
Starting with the 1st of January 2009 we will stop granting new licenses for ColoTux. Existing licenses can be extended as stated in the current license agreements. ColoTux will be replaced by a new product that is currently being developed in cooperation with a new partner who will also handle the marketing of the new product.